Home & Constructions

Electronics

Fashion & Jewellery

Education

Food & Restaurants

Hospitals

Medical Stores

Medical Stores

Beauty & Fitness

Vehicle Showrooms

Automobile & Services

Gas & Oil Stores

Gas & Oil Stores

Industries

Industries

Manufacturers

Manufacturers

Shops

General Stores

Function & Weddings

Art & Culture

Art & Culture

People & Services

Companies

Companies

Safety Equipments

Safety Equipments

Travels & Transport

Distributors & Suppliers

Distributors & Suppliers

Plants & Seeds

Plants & Seeds

Market

Aquaculture

Aquaculture

Pet Center

Pet Center

Professionals

Entertainment & Fun

Entertainment & Fun

Insurance & Banks

Insurance & Banks

Astrology & Vastu

Real Estate

City Highlights

City Highlights
Subscribe to this search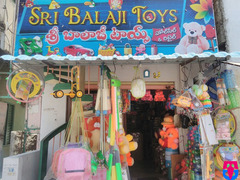 Sri Balaji Toys
Name : Ramesh Cell : 9701622539 Address : D.No.30/12/17, Beside IDBI Bank, Old Azad Biryani Point Building, Putturu Raju's Street, Chirala.
Chirala
· Andhra Pradesh
27/05/2018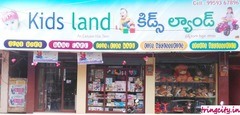 Kidz Land
Name : N.Narasimharaju Cell : 9954367896 Address : Near Bank Of Baroda, Main Road, Tadepalligudem.
Tadepalligudem
· Andhra Pradesh
04/01/2017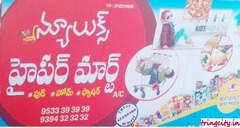 New Looks Hyper Mart
Name : G.Laksminarayana Cell : 9618251123 8008150041 08855-257939 Address : SBI Upper Stairs, Beside Venkatarama theater, Main Road, Amalapuram.
Amalapuram
· Andhra Pradesh
27/12/2016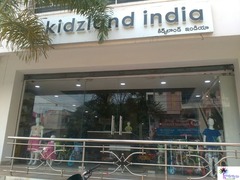 Kidzland India
Name :Veerendra Kumar Medidi Cell :9866419366 Address :Shop.No : 8 & 9, Reddy & Reddy Mall, Kummarala Veedhi, Velpur Rd, Tanuku.
Tanuku
· Andhra Pradesh
03/09/2016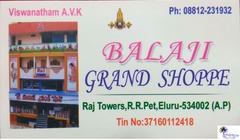 Balaji Grand Shoppe
Shop for baby toys, bath toys, bricks & blocks, motor activity toys, soft toys and sound toys for your little one. Explore our large selection of products for your home & kitchen. Shop for Kitchen Appliances, Jars & Containers, Drying Racks, Laundry Baskets, Vases, Clocks and more. Buy P...
Eluru
· Andhra Pradesh
09/07/2016